Why Climate Change is Needed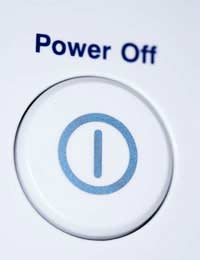 The world's climate is changing and most scientists agree that man-made pollution is at least partly to blame.Global temperatures have been rising rapidly since the early 1970s with an average increase of 0.5 degrees Celsius and evidence suggests the world has not been this warm for more than 2000 years.
It's possible the planet's temperature has never increased as fast as it has in the last 25 years. The 20th century was the warmest of the last millennium the 1990s was the warmest decade and 1998 and 2005 were probably the warmest years. Scientists forecast further temperature rises and in 2001 predicted the earth would warm by between 1.4 and 5.8 degrees Celsius by 2100. If temperatures rise more than three degrees it may cause irreversible destruction like melting the Antarctic ice sheets or shutting down the Gulf Stream which helps to bring milder weather to northern Europe.
Feeling the Power of the Planet
The impact of global warming has already been felt in the past 30 years with hurricanes floods forest fires and droughts breaking all records and causing huge losses of life and a tenfold increase in economic losses. In 1998, record sea temperatures increased the intense power unleashed by Hurricane Mitch, the worst to hit the Americas for 200 years. Yet only seven years later Mitch's record fell to Katrina, which devastated New Orleans. In the UK, five million people are already at risk of flooding, and in France 20,000 people died of a heatwave in 2003.
But much worse is to come. Increases in rainfall and rising sea levels will cause floods and landslides that will affect tens of millions of people. Warmer temperatures will add to the threat of major diseases such as malaria, cholera and dengue fever, and heat-stress will become a more common killer. Five billion people worldwide will suffer water shortages within 25 years and declining crop yields will cause further famine in Africa.
Threat to Endangered Species
Those in developing countries will feel the impact more keenly, but nobody will be immune when super-hurricanes hit or rainfall declines. Plants and animals will suffer too, and ecologists believe most species currently classified as critically endangered will become extinct, while those considered endangered or vulnerable will edge closer to extinction.
The everyday life of humans can alter the environment in a number of ways, but the most damaging is to increase the greenhouse effect. Greenhouse gases, including carbon dioxide and methane, are needed to produce the greenhouse effect, a natural process that allows the atmosphere to trap some of the sun's energy and warm the planet sufficiently to support life.
But with fossil fuel burning and deforestation pumping more carbon dioxide into the atmosphere, and landfill sites and rice paddies adding to methane levels, humans have artificially increased the greenhouse effect and, as a result, contributed to global warming.
Governments Promise Change
In an effort to avert potentially catastrophic climatic change, 40 industrialised countries signed up to the Kyoto Protocol in 1997 and pledged to cut emissions of six greenhouse gases, including carbon dioxide and methane. It came into force in 2005 and the US and Australia have already pulled out having originally agreed to Kyoto targets.
The UK promised to better its Kyoto target of a 12.5 per cent cut in emissions between 1990 and 2010 and achieve a 20 per cent cut, with a 60 per cent cut by 2050, but the nation may still struggle to meet its 2010 Kyoto target. In fact, emissions from international aircraft and shipping are not covered by the Kyoto Protocol, but when included take current national emissions above levels in 1990.
You might also like...
Needs funding for developing eco friendly, self sustained factory made affordable & low cost buildings, roads and transportation system.
RBK
- 17-Feb-18 @ 1:58 AM