Green Mortgages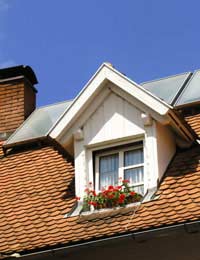 The Future's Bright, the Future's Green
Global climate change is arguably one of the greatest threats facing the world and greenhouse gas emissions exacerbate the problem. In the UK, homes produce around a quarter of the total output of harmful carbon emissions, with only business activity and transport creating higher emissions.
The environment is often cited as an issue of great concern to the public and is now well up the political agenda. With the Government committed to reducing carbon emissions by 60 per cent by 2050, incentives to encourage energy-efficient housing are set to drive the market for green mortgages. Prime Minister Gordon Brown, in his last budget as Chancellor, claimed he would encourage lenders to create a "new market - mortgages for immediate capital investment in energy efficiency that cuts consumption and cuts bills".
A green mortgage, sometimes called an ethical or sustainable mortgage, is a home loan that benefits the environment. The ways in which it achieves this vary greatly and depend on the lender.
Innovators can be Green
One such mortgage lender supports and promotes ecological building practices and sustainable communities. It has backed a host of unorthodox and innovative projects, including Cumbria's first earth-sheltered dwelling, built in a disused quarry. A green mortgage lender will often support projects turned down by other building societies, such as cob or wattle and daub constructions, redundant lighthouses, pumping stations and mills, or modern, timer-frame properties.
However, the borrower's project is likely to come under closer scrutiny when it comes to assessing its environmental impact. The lender will encourage the use of reclaimed brick, slate, stone, or timber, easily recyclable materials, locally sourced materials, high levels of insulation, efficient condensing boilers, double or triple glazing, natural paints and water recycling. The aim is to minimise energy use and pollution while saving resources.
Offset to become Carbon Neutral
An altogether different type of green mortgage is one which helps offset the damage done to the environment by businesses and individuals. One lender achieves this by planting eight trees on behalf of the borrower every year for the first five years of their green mortgage. When 40 trees have been planted the home becomes carbon neutral, meaning the estimated carbon dioxide emissions from the home are offset by the estimated carbon dioxide absorption rate of the trees. Forests are being created in East Anglia and Lincolnshire, but borrowers can ask for a tree to be planted elsewhere in the UK.
Climate change is a global problem and one UK lender takes a worldwide view while offsetting a fifth of the carbon dioxide emissions from its customers' homes. Many of the trees in Uganda's Kibale National Park were cut down in the 1960s and 70s, but this lender is helping to recreate a forest ecosystem by replanting native trees. Such projects can help endangered species, as has been shown in adjacent reforested areas which have attracted chimpanzees and baboons.
Around 40,000 saplings are grown from seeds and newly-germinated plants collected in the wild, tended for six months in a nursery and then planted out in the wet season. A second nursery in the village of Busingye, on the edge of the park, provides families with small seedlings to tend. Once the saplings are ready to plant out, the families are paid.
Be Ethically Sound
Some lenders will not invest in businesses whose core activity contributes to global climate change and may even try to support companies involved in recycling, sustainable waste management, renewable energy and energy efficiency.
With stamp duty exemption for zero-carbon homes announced in the 2007 budget, and energy efficiency ratings now required in Home Information Packs when selling a house, the focus on green mortgages and eco-friendly homes is set to intensify further. Moral wellbeing will no longer be the sole incentive for being green, as the financial implications of ignoring environmental issues gets a little bit closer to home.
You might also like...