The Growth in Fairtrade Products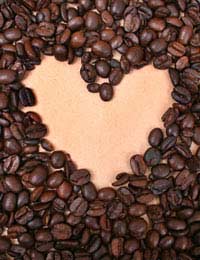 In 2007, shoppers across the globe spent a total of more than £1.6 billion on certified Fairtrade products.
And most consumers in the UK now recognise the Fairtrade symbol which appears on a huge range of products in supermarkets and high street shops.
Growth in Fairtrade
In fact, there has been a phenomenal growth in the sale of Fairtrade goods over the past six years alone and according to a survey carried out by TNS, 70 per cent of people in the UK are now aware of the Fairtrade mark.
This compares with a survey carried out in 2002 which revealed that only 20 per cent (or one in five people) recognised the old Fairtrade mark.
And the figures below demonstrate the extra emphasis that consumers are now putting on Fairtrade buying.
How Spending Has Increased
Back in 1998, UK shoppers spent around £13.7 million on Fairtrade coffee, £2 million on tea and £1.3 million on chocolate and cocoa. (Fairtrade certified bananas – now found in virtually all major supermarkets – weren't yet around!)
By 2007, spending in the UK on Fairtrade had jumped to an incredible £117 million on coffee, £30 million on tea and £34 million on chocolate/cocoa.
But leading Fairtrade spending by a huge margin was bananas – accounting for sales of £150 million per year.
In fact, spending on products in the entire Fairtrade sector leapt from a modest £16.7 million in 1998 to a whopping £493 million in 2007 as shoppers showed their commitment for products that have a positive impact on families in the Third World.
Growing Product Range
Today, you can find a Fairtrade product in a huge range of goods from wine, flowers and honey to cotton clothing – a far cry from 40 years ago when the Fairtrade movement began very modestly with a handful of companies supporting the principle.
Formal certification was not introduced until the late 1980s and it was several more years before the formation of the Fairtrade Labelling Organisation (FLO), which was set up in Germany.
In Britain, the Fairtrade Foundation was born in 1992 – formed by charities such as Oxfam, Christian Aid and Traidcraft and soon joined by the Women's Institute.
It quickly became successful and in 2008, London declared itself Fair Trade Capital of the World when it became the biggest city to achieve Fairtrade City status.
Fairtrade Changes Fortunes
There are countless examples of how Fairtrade has brought hope in place of hunger for communities in many different countries.
It ensures a stable and fair price for the producers, together with payment of a "social premium" which is used to fund projects or purchases which benefit communities as a whole.
One of the world's most established Fairtrade co-operatives is in Costa Rica and was formed way back in 1988.
CooCafe has around 3500 members and exports to Europe, the United States and Canada.
Its President, Gerardo Arias Camacho now travels widely explaining to governments and big business how Fairtrade has changed the lives of people in his country.
CooCafe gives a voice to small farming communities involved in coffee production, ensures they get a fair price for their coffee beans and raises money for community projects.
So far, it has funded more than 200 schools and over 1000 scholarships, paid for water tanks and natural erosion barriers and helped with reforestation and preparing land for organic growing.
You might also like...