Grants Available For Your Business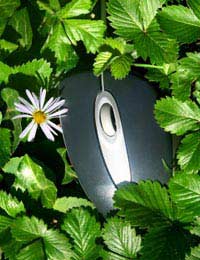 Going green may be good for your business – not to mention the planet – but the fact remains that making the necessary changes costs money and for a small business, grants can often provide the vital assistance to make it possible.
Unfortunately, it can be difficult to find your way around the world of grants – and with no single source of eco-grants, working out what you may be able to apply for from the different institutions that make awards can often seem daunting.
Between small business grants, government schemes, development funds, EU initiatives, capital programmes and bursaries – all of which have their own set of rules for eligibility and are intended for different purposes – it's enough to make anyone's head spin!
Fortunately, there are a few ways to take the headache out of the whole thing and – with luck – end up with some of the sort of financial help you really need.
What's Available
Although the general priorities are the same across the country – energy, waste management and green transport being high on the list – the amounts, conditions and even the name of the grant programmes can be different.
As you might expect in the current generally eco-friendly business climate, the sorts of projects eligible for funding are fairly wide and while, for example, insulation grants are still a mainstay of energy efficiency, the likes of carbon neutral web-hosting can now be considered too.
While some grants and sources of funding are nationally available, others are aimed at particular areas. Barclays Commercial Bank, for instance, offers Green Cashback Loans – a scheme giving back up to £50,000 to small businesses which are borrowing to finance green initiatives, which is available nationally.
In Scotland, the Leader programme provides government financial assistance to support businesses in the country's rural communities, while small businesses in South London can get "Green Business Grants" from Merton Chamber of Commerce to improve their energy efficiency.
The Regional Development Agencies and many County or local councils can often have particular grants available and individual industry sectors also frequently have their own sources of finance for green projects. Businesses in country areas, for example, may be able to benefit from the likes of the Rural Enterprise Investment Programme, while those running building firms may qualify for help from a Construction Waste Capital Grant from the Waste Resources Action Programme (WRAP).
People trying to develop green technologies are also catered for, the Carbon Trust supporting environmental research with a grant worth a maximum of £250k – to cover 60% of the costs – to anyone lucky enough to qualify.
Getting Some Help
While knowing what's on offer is half the battle – in the world of grants, nothing is quite that straightforward! With some types of grants being local, others regional, while still more apply to the constituent parts of the UK, the UK as a whole or may be Europe-wide, it doesn't take long to realise that sometimes you're going to need a bit of expert help.
The good news is that there are plenty of people to give you sound impartial advice, ranging from the likes of the DTI and DEFRA to your own Regional Development Agency or local chamber of commerce. In addition, depending on the nature of your particular business, many of the trade bodies and professional institutions can also help.
Never be afraid to take up any of their offers of free or highly subsidised consultations or reviews; it could end up saving you a fortune – and a whole lot of time and stress too.
Sometimes it's even worth being a bit cheeky – and asking your energy supplier, water company, local council and so on if they have any grants that you might be eligible to get. They can only say no and you never know, you might just be lucky – and even if they don't have any hard cash to give you, they might be able to help you in other ways.
Navigating the grant system can sometimes seem an endless task, especially if you're trying to run a business at the same time, but if you're prepared to do a little bit of research and not afraid of asking for some help when you need it, it doesn't have to be an impossible one.
You might also like...
Hi there, I run a campsite in snowdonia and I'm looking to make my business greener. We already provide recycling. I was just wondering whether there was any help towards green cleaning products, or anything else which could make us greener as a business. Any info would be great.
Campsiteowner1
- 9-Feb-18 @ 8:45 AM
Looking for grants to make a small rural Scottish hotel greener. Need double glazing and to replace oil boiler with wood pellet. Maybe solar as well? Any ideas? Thanks Steve
Are there any grants available for loft insulation to village halls in Scotland?
ricky
- 2-Feb-18 @ 1:38 PM
I am helping with a remote community centre in scotland with no loft insulation are there any grants out there to cover the cost of this?
ricky
- 2-Feb-18 @ 1:35 PM
@sgreen - I'd ask your landlord. There are few places that don't have central heating these days, especially shops!
Edie
- 22-Jan-18 @ 2:12 PM
Hi we rent a shop in croydon, it currently has no central heating and seems to be colder inside than it is out! We are open to anything to help get our property heated as it affecting business and the moral of staff, not to mention now starting to affect my health. Are there any grants we may be eligble for? many thanks
sgreen
- 20-Jan-18 @ 5:17 PM
I want to open a zero waste shop in my local town in Wales and was wondering whether there are any start up grants for environmentally friendly businesses?
Pannapella
- 20-Jan-18 @ 12:21 PM
Hi there, Thank you for very informative article. I am working for a company which is introducing new product to Brittish market. It's is based on 200 years old Japanese technology of decorating indoors and it's an amazing alternative to paint and wallpaper. All components are recyclable, reusable (up to 4 times) without any toxic or chemicals. Give us addition insulation, noise control, humidity control. Amazing for people with allergies and asthma.Enviormently aware and friendly. Product took off amazingly in Germany, Sweden, Holland where eco-awareness is probably as high as here in Brittan. Unfortunately, hardly anyone ever heard about that technology and we find it very difficult to sustain the business while we spread awareness across communities. I will really appreciate any help and advise given. Many thanks, Eva
Eva
- 15-Nov-17 @ 10:43 AM
@Joss - I doubt you would get funding for this. There aren't such renovation grants available these days! The most you'd get is cavity wall insulation. Or you may be eligible for a boiler - but not wood burners or electric showers.
Misty
- 15-Jun-17 @ 4:04 PM
Hello, I'm looking for funding to help heat an old Victorian building. I'd like to open up the fire places and put wood burners in please. And electric showers. Is there any funding available please? Many thanks, Jocelyn
Joss
- 9-Jun-17 @ 5:03 PM
@Polsy - you'll be lucky. The most you can get is utility funded grants for loft Insulation or cavity wall insulation grants. Some people can get help with replacing their boilers, but it's probably aimed at more residential homes than businesses.
SaM
- 8-Feb-17 @ 10:26 AM
Hi there I am coming up to a year of taken on a old hotel dated around 1786. I am trying to bring areas of the hotel back to life but have a vast flat roof which has no insulation and continually is causing problems. Are there grants to assist in the fixing of roofs or to help in any way. Any advice would be appreciated as the boilers are old and inefficient and insulation is poor do not great mix, we are a small village hotel Paula
Polsy
- 7-Feb-17 @ 8:48 AM
I am establishing a business offering energy saving LED bulbs in to the retail market, making the technology more accessible to all consumers. Are there grants available to move into warehouse facilities?
LEDME
- 2-Jan-17 @ 10:21 PM
i have just purchased a new office and it has been rated very poor on the energy assessment. recommend new led lighting, re wire and loft isullation , plus heat pump air conditioning. can i get a grant to help with the costs for doing the work, we are an air conditioning company so can purchase items at trade price, but electrical and loft insullation is costly.
rossco
- 16-Mar-16 @ 7:30 PM
Hi I'm looking for insulation grants for my buisness property, can you help
Fliss
- 5-Mar-16 @ 8:01 AM
My name is Isaac Maina.My wife and have been doing a printing business and we are hoping to grow it.We have been using an ink jet printer to do printing but we are planing to purchase a digital printer and a laminator to help our business grow is there a way can help us?
Izo
- 24-Nov-15 @ 2:48 PM
Mike - Your Question:
I am looking for a grant to insulate the business premises I rent. The roof is tin and the walls are stone. It is in Sherborne Dorset, England
---
Our Response:
Apart from the information listed in the article, you could try the Energy Saving Trust, link
here
which gives some additional information regarding energy saving options.
EcoFinancing
- 28-Oct-15 @ 1:42 PM
I am looking for a grant to insulate the business premises I rent. The roof is tin and the walls are stone. It is in Sherborne Dorset, England
Mike
- 27-Oct-15 @ 12:38 PM
@hef - you don't say where you are based, but apart from the advice in the article, the likes of the not-for-profit Grants for Eco Innovation may be able to help, see link
here
. It is funded by The European Regional Development Fund (ERDF). Otherwise, it is a matter of doing some online research to see who is offering what, as I'm afraid we can't recommend independent sites who will chase up grants on your behalf. I hope this helps.
EcoFinancing
- 15-Jul-15 @ 10:30 AM
I am expanding my green graphic design firm, 3rd Stone Design Co. I would like to move outside my home and into a space. I am looking to hire interns and do everything eco-friendly.low VOC, wind powered, low carbon footprint, and use non-toxic ink and outsource materials (printing) to fellow green operations. I need a grant to expand my existing eco business. Can you point me in the right direction or offer any advice?Thanks, Jeff
hef
- 13-Jul-15 @ 2:57 AM
i have a small newsagents and have limited funds to install 6 led strip light fittings which are eco-friendly our current 8 foot strip lights are outdated,too bright and cause staff working constant headaches
dave
- 14-Jan-14 @ 10:39 AM
I am looking at setting up a small business in a regeneration area, it will be my first and only business, I'm looking at setting it up to be an Eco friendly with such things as solar panel, small wind turbine for electricity generation, and recycling rain water collected from the roof for all purposes. Can anyone give any advice on where to go?
Matty
- 12-May-13 @ 4:47 PM
I have some premises which consist of a shop which I rent out and a separate flat above which I also rent out.Are there any grants available for me to install double glazing or central heating to the flat.I have found some for tenants on benefits but not for landlords, any advice please
brewster
- 25-Sep-12 @ 4:36 PM
we are seeking help in purchasing 5 water butts for the gardening club (mixture of 7 to 11 year old pupils) to use in the environmental area which is at the rear of the school grounds - away from any tap water.please could you advise at to how to approach any possible funding sources.
Pam
- 8-Mar-12 @ 10:08 AM