Are There Any Grants for Water Treatment Systems?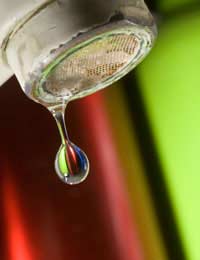 Q.We aren't on mains sewage and have a large cesspit which takes all our excess water at a cost of £90 every 5 weeks. We are looking at putting in a treatment system so that we can recycle the water. Are there any government grants or otherwise available that we could apply for in order to do this?
(Mrs Elaine Fyson, 6 October 2008)

A.
There are around 800,000 homes in the UK that are not connected to mains sewage and most of those use septic tanks and soakaway systems. But more and more people want to do what they can to protect the environment and this has led to an increase in the demand for sewage treatment systems.
The quality of effluent from a treatment system is much cleaner than that from a septic tank, but as yet there are no grants, government or otherwise, available in the UK to help meet the installation costs. It is not an area that has received grant assistance in the past and there are no plans to introduce grants in the future either.
When a house is not connected to the main sewer, it has to have a septic tank and soakaway, sewage treatment plant or sealed cesspool, sometimes called a cesspit.
The most basic system is a cesspool, which is a large, sealed holding tank with only an inlet and a vented air outlet. It is designed to hold all sewage and waste effluent, it doesn't carry out any treatment and there is no discharge from the tank. It can only be emptied via a suction tanker and so the annual running cost is very high. Cesspools tend to be installed in poor draining areas where a septic tank or treatment plant would not be suitable.
A septic tank will remove as much of the solids content from the final effluent as possible and a soakaway system is then used to disperse the septic effluent. A septic tank should only require a desludge once a year, so although installation costs may be higher, at between £6,000 and £7,000, running costs are considerably less, at around £100 per year.
While a sewage treatment plant is the most expensive system to install, at around £10,000, it uses natural biological aerobic action to treat sewage to a very clean level. Most sewage treatment plants require a service at least once a year and this, combined with the electricity required to run the plant, will mean running costs of around £200 per annum. On the other hand, the risk of damaging the soakaway will be reduced as the plant will discharge an almost clear effluent.
You might also like...
Hi what is the best Sawage system for a family of 6. We have a cesspit but it is being emptied all the time, I have been reading about water filter systems.Can you help. Also Are grants available. Thanks x
Ruthy
- 5-Apr-17 @ 9:40 PM
We are having an expensive water treatment plant put in for our barn conversion - what rate of VAT do we have to pay? And are there any grants available - the barn is for my 81 year old mother.
joanna
- 27-Apr-12 @ 3:19 PM