Are There Any Grants for Water Treatment Systems?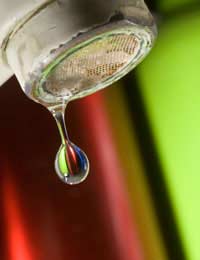 Q.We aren't on mains sewage and have a large cesspit which takes all our excess water at a cost of £90 every 5 weeks. We are looking at putting in a treatment system so that we can recycle the water. Are there any government grants or otherwise available that we could apply for in order to do this?
(Mrs Elaine Fyson, 6 October 2008)

A.
There are around 800,000 homes in the UK that are not connected to mains sewage and most of those use septic tanks and soakaway systems. But more and more people want to do what they can to protect the environment and this has led to an increase in the demand for sewage treatment systems.
The quality of effluent from a treatment system is much cleaner than that from a septic tank, but as yet there are no grants, government or otherwise, available in the UK to help meet the installation costs. It is not an area that has received grant assistance in the past and there are no plans to introduce grants in the future either.
When a house is not connected to the main sewer, it has to have a septic tank and soakaway, sewage treatment plant or sealed cesspool, sometimes called a cesspit.
The most basic system is a cesspool, which is a large, sealed holding tank with only an inlet and a vented air outlet. It is designed to hold all sewage and waste effluent, it doesn't carry out any treatment and there is no discharge from the tank. It can only be emptied via a suction tanker and so the annual running cost is very high. Cesspools tend to be installed in poor draining areas where a septic tank or treatment plant would not be suitable.
A septic tank will remove as much of the solids content from the final effluent as possible and a soakaway system is then used to disperse the septic effluent. A septic tank should only require a desludge once a year, so although installation costs may be higher, at between £6,000 and £7,000, running costs are considerably less, at around £100 per year.
While a sewage treatment plant is the most expensive system to install, at around £10,000, it uses natural biological aerobic action to treat sewage to a very clean level. Most sewage treatment plants require a service at least once a year and this, combined with the electricity required to run the plant, will mean running costs of around £200 per annum. On the other hand, the risk of damaging the soakaway will be reduced as the plant will discharge an almost clear effluent.
ECO FINANCING IS FOR SALE:
This website is for sale [more info].
You might also like...
We have just found out after nearly 7 years of being in this house that our septic tank runs into a brook at the bottom of our road. We feel absolutely dreadful knowing that our run-off is being fed into the stream where there are geese and fish. We have just had estimates from 14k up to 28k for one property.I'm being told that the fine from the Environmental Agency could be £50,000... how would we afford to pay this if we cant even afford the cost of upgrading the system. Its totally ridiculous, how many people have that amount of cash lying around.
Gilly
- 12-Mar-21 @ 2:11 PM
HI we have pre 1983 septic which discharges into a ditch. Do I have to do anything about this. Are there any grants available for a sewerage treatment plant.My local authority have said a full planning application is necessary but can the works be carried out under a minor works licence as the soakaway is blocked. Thank you.
Dave
- 2-Mar-21 @ 10:12 AM
Hello, very similar to Maca's scenario detailed in March 2020. We are 8 properties adjacent to the farmers land where I live. Our shared 10,000 litre brick built septic tank, is however, sited on farmers land and has just been confirmed non-compliant to Environmental legislation despite it being fully serviceable and regularly maintained. Before our community go down the road of a couple of water engineer's favoured Water Treatment as a replacement, is there a way that we can achieve mains sewerage? Also, would this cost be dearer than the quoted ball park figure of a £20-30k (between 8 properties) outlay for a treatment system? I read with interest (101A, 18 Mar 20) that as our properties are on mains water, there maybe a route into getting onto mains sewerage? Any help or advice would be greatly received.
Jase
- 23-Feb-21 @ 1:36 AM
Who do I contact to get 4 houses connected to main sewer
Mo
- 16-Jul-20 @ 10:21 AM
There are 7 of us households that have dated septic tanks with soakaways running to a stream. How do we start an application for the water board to fit a new sewage treatment for us all. I've contacted my local water board who first told me to fill out an application and they would do a survey, which I did, only to be told after that I have to arrange the planning ... slightly confused of where I start
Chrissy
- 10-Jul-20 @ 9:00 AM
Im looking into updating the toilet and shower facilites on our small caravan site and wondered what/if anything was available to help with this.
Is there any grants for sewage treatment plant to replace the septic tank
Karen Fuller
- 21-Apr-20 @ 2:33 PM
Max please can you give me more information on how we can get the water company to connect us without charge. We are looking at a huge cost for our group of 4 houses. Thank you!
Harriet
- 28-Mar-20 @ 9:29 PM
101A sewer main application If 4 or more homes near each other have a mains water supply they can request the local water board to build a new sewer at no cost to the household except the cost of connecting to it. I am currently applying on behalf of 90 neighbours who currently use cesspits
Max
- 18-Mar-20 @ 8:01 AM
Hi hope you can help we have an old brick built septic tank , This is on a farmers land that the house used to be owned by , we have replaced the soak away twice in 15 years with a crate system that was legal at the time , however the large farm equipment have been over this and now it doesn't work and the farmer keeps moaning and sending land agents letters . We have the room to put it on our property but the costs are high and could do with help funding it.
Macca
- 11-Mar-20 @ 8:19 AM
Hi is there any kind of help that you can with a new drainage system all around the house my drainage is damaged and is coursing a lot of damp in my house we are a family of six on low income and can not afford to pay full price for new drainage system I would appreciate it if you could get in touch with any information Thank you stacey
Stacey
- 21-Dec-19 @ 11:02 AM
Hi, it's totally disgusting that there is no help available for people like us who cannot afford to have a new drainage system. We havea soakway and it is blocked ,yet again, we are both over 60yeaes old and disabled. Can't afford a loan .Any help out there would be appreciated. Thanks
Mikaboat
- 26-Nov-19 @ 7:36 PM
Has anyone found anything even a low interest loan we are in the same boat as everyone else but very poor credit means very expensive loans which we cannot afford and a house with 3 different disabled people in
lorraine
- 2-Sep-19 @ 2:01 PM
My ancient concrete built septic tank desperately needs replacing with a sewage treatment plant, but like Gaby I can barely afford the weekly shop so theres no chance of raising thousands to do this myself , I notice that in Ireland there have been government Grant's to have this work done,surely this is also needed in the UK with so many rural properties in need of updating.
Don
- 8-Aug-19 @ 12:06 PM
We are a family of 5, our septic tank will become illegal in 2020 as it discharges into a water course. We can barely afford food shopping let alone the cost of a new tank. We have been to the bank for a loan and been declined. Where do we go from here?
Gaby
- 5-May-19 @ 12:18 PM
There really is a need for funding or even partial funding towards replacing defective sewage systems with treatment plants, mine is failing and as I am on ESA with health problems I cannot afford the £10k to go ahead and replace it myself so now what do I do ? If the council have to rehouse me and my children it will cost alot more in housing benefit !!
Emms
- 4-Mar-19 @ 9:26 PM
has anyone found out if there are any grants for septic tank renewal
pamdiane
- 27-Feb-18 @ 5:14 PM
rodh - Your Question:
Like Mrs Elaine Fyson in this post I too would like to know if there are any grants for replacing an old inefficient septic tank system that leaks with a sewage treatment system? As we are off grid, as far as sewage is concerned, it would be nice if we could have some help with this.
---
Our Response:
You can see more via the CAB link
here
, which will answer your question more fully.
EcoFinancing
- 19-Sep-17 @ 4:03 PM
Like Mrs Elaine Fyson in this post I too would like to know if there are any grants for replacing an old inefficient septic tank system that leaks with a sewage treatment system? As we are off grid, as far as sewage is concerned, it would be nice if we could have some help with this.
rodh
- 18-Sep-17 @ 10:43 PM
Hi what is the best Sawage system for a family of 6. We have a cesspit but it is being emptied all the time, I have been reading about water filter systems.Can you help. Also Are grants available. Thanks x
Ruthy
- 5-Apr-17 @ 9:40 PM
We are having an expensive water treatment plant put in for our barn conversion - what rate of VAT do we have to pay? And are there any grants available - the barn is for my 81 year old mother.
joanna
- 27-Apr-12 @ 3:19 PM