Cavity Wall Insulation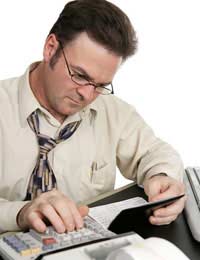 Mind the Gap
Cavity wall insulation is big business. Between 2002 and 2005 it was installed in around 800000 UK homes, reducing harmful carbon dioxide emissions by 400,000 tonnes. But the energy wasted by homes without cavity wall insulation is still considerable - enough to heat 1.4 million homes every year.
The average home's energy bills can be cut by 15 per cent by cavity wall insulation, which reduces the amount of heat lost from the property by filling the gap between the two external walls of a house with an insulating material. Cavity wall insulation is not suitable for all homes, but it is for most built after the 1920s. That is because the exterior walls of these properties are typically made of two layers with a cavity between them.
It is relatively cheap to install, costing around £500 for a three-bedroom semi-detached house and reduced bills will mean it pays for itself within six years. There is not much mess, as the insulating material is injected into the cavity through small holes drilled in the wall - usually from the outside. The whole job can be completed within three hours by trained technicians.
The three most common types of cavity wall insulation are:
Polystyrene beads or granules - blown into the wall cavity using compressed air.
Urea formaldehyde foam - formed in the wall cavity by injecting and mixing two chemicals. The foam expands to fill the cavity.
Blown mineral fibre - made of mineral wool or fibreglass that is forced into the wall cavity using compressed air.
Homes without insulation lose about a third of their heat through the walls, and insulation has other benefits. It creates a more even temperature in the home, can keep the home cooler during hot spells in the summer and helps prevent condensation on walls and ceilings.
There are options for homes that are not suitable for cavity wall insulation. Solid walls lose more heat than cavity walls, but insulation on the inside or outside can reduce energy loss. External insulation needs to be between five and 10 centimetres thick and the weather-proof treatment can cost around nine times that of cavity wall insulation. Interior insulation typically consists of plasterboard backed with insulating material and is around nine centimetres thick. It can be as effective as exterior insulation and costs far less, starting at less than £50 per square metre. Flexible insulating lining, which comes in rolls like wallpaper, can also be used for interiors and is easy to fit. It is cheaper but far less effective and energy savings will be less than a third of those made by the other forms of wall insulation.
Cut the Cost with a Grant
Grant assistance for installing cavity wall insulation is available through the Government, energy suppliers and local authorities. Most local authorities offer grants and incentives to residents installing energy-efficient measures in their homes, while the biggest energy suppliers are obliged to meet targets under the Government's Energy Efficiency Commitment. Government funds provide grants, although the eligibility criteria differ between countries. The funds are called Warm Front in England, Warm Deal and the Central Heating Programme in Scotland, Warm Homes in Northern Ireland and the Home Energy Efficiency Scheme in Wales.
Those who own their home or rent it from a private landlord may be eligible for a grant to cover between 30 and 70 per cent of the cost of cavity wall insulation, while those in receipt of an income or disability benefit could be entitled to free cavity wall insulation.
You might also like...
I have just purchased a barn with pdq, that i would like to replace with eco friendly new build. Could you please advise me on what grants are available to me and how I apply. The site is in Devon
Flacky
- 15-Dec-20 @ 8:57 PM
Hi, I own Near Howe Cottages (7 self catering cottages in Mungrisdale Cumbria - North Lakes) and am looking for advice on any grant aid available to install Cavity Wall Insulation in 3 of our single story cottages. I am also after advice on which companies to approach for quotations, as you hear some real horror stories re cowboys in this sector. I look forward to hearing your response? Warm Regards Steve Woolley
Steve Woolley
- 31-Oct-18 @ 1:39 PM
Hi, I am looking for some informations regarding grants for a new build in rural aberdeenshire. We are looking at putting underground source heating in and wonder what grants are available for this if any?
Lornafiona
- 17-Jan-14 @ 8:34 PM