About Our Site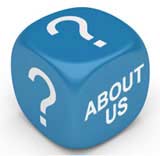 EcoFinancing was formed to offer a unique reference point on all about eco grants, funds & savings.
Are you looking for a more eco-friendly way of life? Many people are consciously living their lives in a greener way. Recycling, reducing unnecessary travel, energy efficiency in their homes and using public transport are all ways that we can help reduce the impact of our activities on the environment.
But when it comes to financing our home or other large purchases, many people forget that they can apply eco-friendliness to this area of their lives, as they do with other more tangible efforts.
Green financing has become a fast growing topic with the discerning consumer. For example, a green mortgage, sometimes called a sustainable mortgage, is a loan that benefits the environment. Usually the lender has a specific environmental policy that demonstrates their commitment to sustainable commerce.
Grants are available for a wide range of projects, including loft insulation, wind turbine generators and solar energy installation.
Buying a car is another area that needs careful consideration. How do you select the most environmentally efficient vehicle? What does the manufacturer's data mean and how can you get the most from your new car?

Related Articles in the 'Site Information' Category...